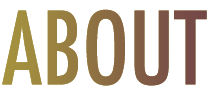 | | | |
| --- | --- | --- |
| An initiative of the CREATE Lab at Carnegie Mellon University, Hear Me asks students to contribute their voices to meaningful conversations through media-making projects. Hear Me's platform connects student voices to audiences to inform policies and practices and raise awareness around youth issues. | | |
VISION AND VALUES
BEST PRACTICES
HOW HEAR ME WORKS
VISION AND VALUES
Hear Me envisions:
A generation of young people who:
Speaks out on issues important to them and understands the power of civil discourse
Empowers itself to share ideas and experiences.
Views young people as crucial members of, and contributors to, their communities
Recognizes and critically questions systems and institutions
Uses media to convey a message and recognizes that media is a tool for organizing and creating social movement
Analyzes media critically
Creates, rather than only consume media
Views technology and media as vehicles for change
A world that:
Values the ideas of young people equally as the ideas of adults
Actively pursues the insights and ideas of young people
Strives to better the services for young people by adapting policies and approaches based on the input of young people
Looks to youth-produced media to gain cultural wisdom
BEST PRACTICES
Preproduction
Production
Editing (Audio Stories)
Publication and Distribution
HOW HEAR ME WORKS
Hear Me has three programs:
Every Hear Me project has three components:
1. Identify a target audience and intended goal
The target audience should be very specific (my district's school board, the Mayor, local government officials who will be voting on this new policy, etc). Secondary audiences can be identified in this planning process.
The goal is the intended impact for sharing youth stories. Coupling the goal with a next step for listeners, such as contacting an organization or attending an event, pushes the audience to further show their support. Transparency is extremely important to the integrity of youth voice and producing quality media, so participating students should understand and agree to the target audience and purpose.
2. Create the media
Media types include audio, video, pictures and written pieces. Hear Me staff is often involved in media creation, but organizations are encouraged to create their own meda. Groups in the Greater Pittsburgh area have access to Hear Me's media making support, which includes audio production workshops, equipment rental, and audio collection events.
3. Share the media
All media is published on the Hear Me website to be shared with the target and secondary audiences. Student voices are strategically connected with the target audience, using communication methods that suit the audience. Hear Me stories are easy to share through social media, embedding them to other websites, curating stories through
portfolios
, and using
Hear Me Kiosks
for public displays.
Hear Me encourages all students to participate, and any student k-12 can participate through Hear Me's facilitation or independently. However, Hear Me does prioritize our resources and facilitation to topics where student voice is marginalized or non-existent, and working with youth whose voices are typically underrepresented.